Pagdandi Foundation
Creating self-sustainable rural communities
PAGDANDI FOUNDATION
Creating self-sustainable rural communities
India is supposedly an agricultural country. However, the farmers face major roadblocks from receiving and accepting new age farming trainings to creating a market for their produce to dealing with disasters. This is such a huge problem that are instances of them earning just 1/10th of the selling price.
Men are manual labourers. Women are farmers.
Manual labour provides quick and assured money unlike agriculture
Wild animals like wild pigs and monkeys
Climate and Weather
No urea = No produce
Willingness
Entrepreneural skills
No family planning, leading to the women not having enough time to spend in fields
Men hardly want to work
What is Pagdandi Foundation doing?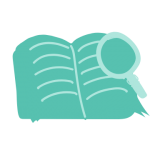 RESEARCH

LIVELIHOOD TRAININGS
INTRODUCING
NEWER CROPS
SKILL DEVELOPMENT

MARKETING
Join us in this movement
Contribute. Volunteer. Change.